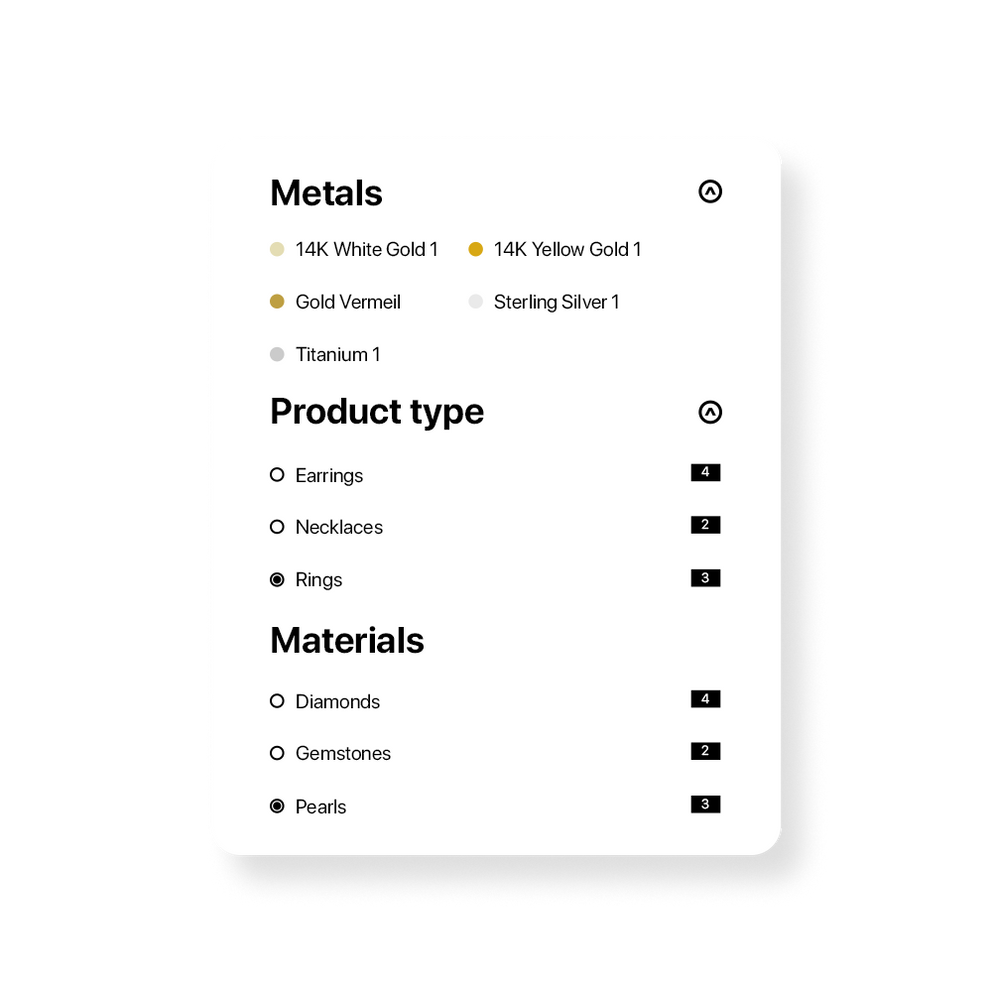 Filter customization with Swatches
$299.00
The filtering options allow buyers to narrow down their search by attributes and specifications, making the experience easier for the customers.
Add subcollections to your Shopify Store
$199.00
Shopify doesn't support subcollections natively, which can be quite frustrating for lots of Shopify store owners. With the subcollection implementation, we can create a page with a list of collections to recreate a subcollection experience for your customers.
Add a floating back to top button
$99.00
The floating back to the top button is a great way to allow your customer to return to the top of the page quickly. It's a small improvement that will make navigation easier for your customers on the long pages.  
Can't find what you need?
We've got you covered for all your development and design needs.